Commissions
---
Contact, Paypal, etc.:
geartoober@gmail.com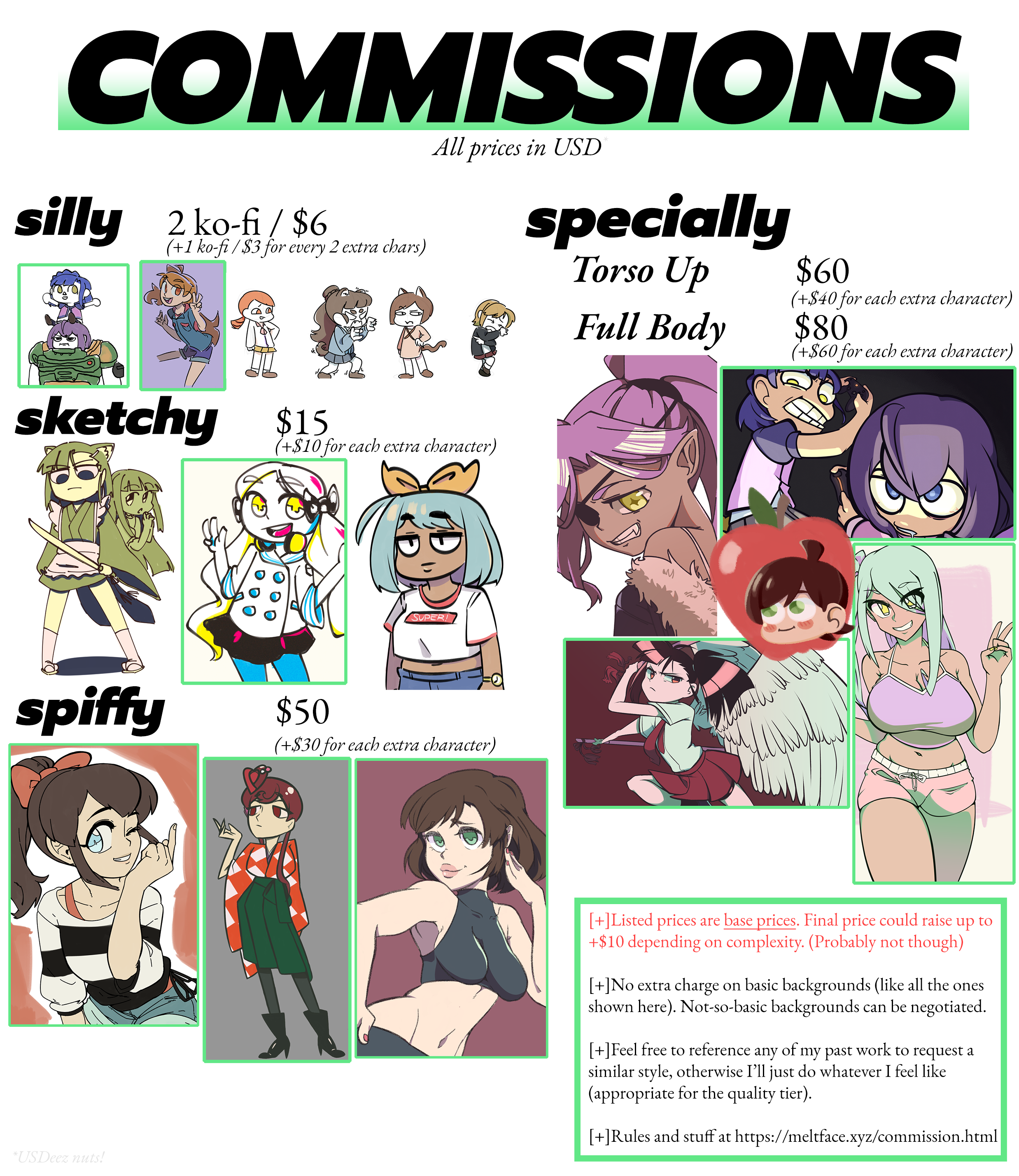 Details
You can fill out the Google Form at the bottom or send me an e-mail, whatever makes you feel good.
Please provide picture references.
Also provide in your e-mail or Form submission how I should contact you, e-mail or otherwise.
After I receive your request I will message you back to confirm the price.
If the price is good with you, you can send the payment of the full price and then I will do the begin of draw.

Ko-fi payment can go to my ko-fi page here.
Any other payment must go to my Paypal at geartoober@gmail.com. Payments for sketch stuff can go here too.



I will probably post your commission once it is done on social media unless you tell me not to.
If it's a more intensive work I may want to send you a WIP or two to make sure it's to your liking. Likewise feel free to contact me whenever about progress.


Things I will draw

SFW
Human people
Fanart
OCs
Simple, funny little cartoon creatures

Things I may or may not draw (it depends) [we can talk about it]

NSFW (people but naked)
Furry
Light gore (blood)

Things I will not draw due to cowardice

SEX!
Heavy gore (hyperrealistic blood)(guts)
Mecha/Intricate armor
Real a*s animals
Even if not listed here I have the right to turn down any commission for whatever reason because I said so.